WHO ARE WE
AIRCO HOLDINGS Limited is an independent ground handling company operating in Tanzania at Mwanza, Bukoba, Mtwara and Songwe Airports. We offer a variety of service capabilities that are unmatched in the industry at very good pricing. With excellent and diligent staff in passenger handling and cargo/freighter handling, we have been able to provide quality and safe services to our customers since 2002. The diversity of our catalogue and our expertise makes us the preferred GS Handler to major companies such as Air Tanzania, Kenya Airways, RwandAir, FastJet, Astral Avia- tion, BidAir Cargo and Anova (to name only a few).
AIRCO's dedication to customer service and industry experience is unmatched. The company is dynamically growing and has expanded its operations regionally to Juba, Republic of South Sudan, where it is operating at Juba International Airport. Our core values are reflected in our motto, " Safety and Quality first ". Our clients should be assured that we do not compromise on these.
To be the prefered ground handler in the region.
To provide safe and quality services at affordable prices.
Integrity
Performance
Safety
Customer Satisfaction
Commitment to Safety and Quality
Airco Holdings is committed to our customers, with a focus on safety and quality. High quality and safe working environment is not our goal, it is our priority. That means delivering the best possible safe and quality service to every person, every time. We are dedicated to improving the way we do things on a continual basis. Airco Holdings Ltd put huge emphasis on its employees and all stakeholders to willful abide to the rules, policies and procedures contained in Safety Manage- ment System manual.
Chairman's Message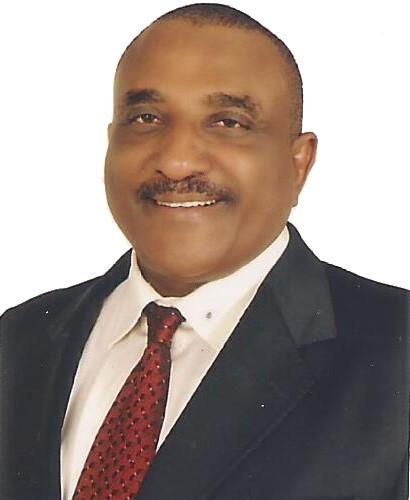 It is with great pride that we present Airco Holdings Co. Ltd (AHLI) which is operating at Mwanza Airport. The company has the most up to date equipment operated by skilled staff who have been in service with the former Mwanza Ground Handling Co. Ltd for nearly seventeen (17) years handling all types of aircraft at Mwanza Airport We have expanded our operations into the neighboring countries while putting safety as the major component in delivering our services. Our capabilities have always been our pride, the dedication shown by our employees have made our customers and stakeholders put more trust in our operations. Airco achieved its best when Mwanza Ground Handling Company Limited partnered with NAS of Kuwait to form NAS-DAR AIRCO now operating at JNIA. Last but not least, I would like to thank the Government and in particular the Ministry of Transport and Communications through the Tanzania Airport Authority for the effort made in the development of airport infrastructure in the country. These initiativites have created more business opportunities for aviation stakeholders, thus facilitating our growth.

Welcome to AIRCO Holdings.

Salim Ajib Al Hajri
Chairman
CUSTOMER RELATIONSHIPS
Relationships are the lifeblood of our business, and one of the most valuable assets we have and we treat them as such. In our experience, the best solutions can only be created through working in close collaboration. We pride ourselves on developing longterm relationships with our clients, and to this end, our Customer Experience Team partner with you to deliver against your goals and objectives. We get to know you, your business and your customers to implement strategic communications that achieve results, that we're all continuously achieving.
CLIENTS